Examples of how a few companies are using QR Codes
Mainstream retailers, manufactures, media publishers, non-profits and restaurants are experimenting with QR Codes. For example;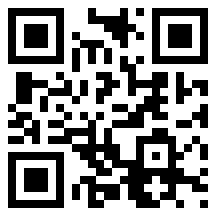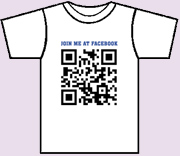 Dick's Sporting Goods displayed a QR code on the JumboTron during a football game. The fans took pictures of the QR code which connected them to a website where they were offered discounts on purchases.
McDonald's uses QR Codes on its packaging in Japan so consumers can access nutritional information, and review the amount of calories, fat, and carbohydrates in their meal.


A couple of years ago, Ralph Lauren began placing QR Codes in print ads, store placements, and mailers. The QR Codes gave consumers access to their style guides, limited edition collections and exclusive video content.


Indiana Jones and the Kingdom of the Crystal Skull movie posters were printed with QR Codes, giving users access to movie's trailers. The user also received a QR code discount coupon for their next concession purchase.
Pepsi printed QR codes on bottles that redirected users to a custom landing page to view content.


CSI recently used QR codes as a plot twist in a TV episode. The Nonprofit Technology Network used QR codes to conduct a scavenger hunt at the recent NTEN conference.


Google is using QR codes to highlight "Favorite Places" in search results.


Editoras Online published a book that contained nothing but QR codes (no text what so ever) that when decoded provided content about love and hate.


Audi made a giant QR code out of people holding black and white squares in a video advertisement.


Lego created QR code advertisement using Lego blocks.


Calvin Klein displayed a large QR code on a billboard that launched a racy advertisement.


Real estate agents are putting QR codes on "house for sale" signs.


Best Buy has a QR code iPhone app that provides product information.


QR codes are showing up on Japanese tombs–providing information about the deceased.


QR codes were used in the NBA all-star game.


Fox TV is using QR codes to advertise TV programs.


Starbucks is using QR codes for micro payments.


List of QR code Scanner for Download