What can you do with QR codes?
QR codes make it easier for people to get information. Instead of opening up a browser window on their phone and typing a web address, they can simply open up their related destination. QR code reader application and scan a code to get to the same destination, want to make it easy on your potential customers to make a quick response to your advertising message and it's very possible with the help of QR codes.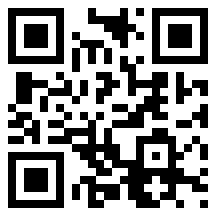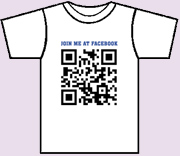 QR code will be use for
Artwork
Literature
Government
Marketing
Entertainment
Interpretation
Books
Libraries
Cemeteries.
It is a two-dimensional code that looks like the bar codes we're used to seeing on products in the grocery store. Like bar codes, QR codes can be scanned by smart phone cameras. Once scanned, they automatically pull up text, photos, videos or URLs. It is a atandalone application.
Here are some of the ways they're being used:
On business cards: A QR code on a business card could drive people to your LinkedIn account, your online resume, a Facebook fan page or a request information page on your website.
To route a crowd: Some colleges are using them during freshmen orientation as a high tech scavenger hunt. Businesses can create a game with check in spots to make sure visitors to a new facility or an open house get the full tour.
Instant coupons/discounts: A great way to condition your customers to scan your QR codes is to tie them to discounts or deals. Whether you display them by your cash register, e-mail or mail them to your best customers or let people draw a QR code card out of a fishbowl to see what discount they've won – the goal is to get their attention and have some fun.
Add them to any print advertising, flyers, posters, invites, TV ads etc containing:
Product details
Contact details
Event details
Twitter, Facebook, MySpace IDs
A link to your YouTube video
QR Codes could be used:
The back (or front and back) of your business card.
Your brochures and other marketing materials.
The sides of trucks and trailers.
Product tags and packaging
Convention and event nametags
Restaurant menus
Event ticket stubs
Point-of-sale receipts
Here are some advantages of using QR codes:
Free to create and use &ndsah; open sourced technology
Scans fast
Compact with a high error tolerance
Data can be ANYTHING
Hard-linked codes can connect to variable data
An intimate targeted experience (UX)
Already widely used in Asia &ndsah; thus a capacity for global integration
Will encourage the adoption of mobile web content and design
Applications for business use:
Print and web integration
Extra information
Networking
Geo-centric kiosks or displays
Fine art
Storefronts and coupons
Educational/exhibit design
Direct downloads
Computer screen to phone interactions
Data transmission
Tshirt based hyper link
http://www.365tshirtdesigns.com/2010/02/365-design-qr-hyperlink-t-shirt.html
http://www.thinkgeek.com/stuff/41/09shirt.html
http://www.bigbaddog.co.uk/QR-Code-T-shirt-Vodka
http://news.cnet.com/scan-my-bosom-with-scanmes-qr-code-t-shirts/8301-17938_105-20062669-1.html
http://www.zazzle.com/make_your_own_qr_code_shirt-235792779717316643
http://www.stickerscan.com/QR-T-Shirts_c_18.html
http://www.qrpath.com/blog/2011/05/16/scan-my-bosom-with-scanmes-qr-code-t-shirts/
http://qrcodetshirts.net/
List of QR code Scanner for Download