APPLIQUES


Applique is a technique in which pieces of fabric are sewn onto a foundation piece of fabric to create designs. It is particularly suitable for work which is to be seen from a distance. The word appliqué comes from the French word appliquer, meaning to put or lay on. As a method of decoration appliqué has been a popular technique and has a long history with the earliest known example being a canopy of leather in Egypt believed to date from 980 BC. However, it is highly likely that other cultures were using appliqué before this time. Appliqué is a shape cut from a piece of fabric and stitched to another, to create, and add dimension and texture to a design.
In the decorated apparel industry, instead of embroidering a large area, using appliqué can lessen embroidery stitch count. Appliqué usually has a solid column border stitching, unlike tackle twill, which has a zigzag, satin or double running stitch. A process and components for applying appliqués to create garments and other items having a vintage appearance is presented.
The process utilizes originally cut appliqués having perforations and pull tabs for removing portions of the appliqué to create a resulting design. The most common fabric used as an appliqué is jersey cotton (t-shirt fabric) but other types of fabrics can be used. Appliqués are cut out using a die cutting process or a laser cutter.Appliqués can be printed on before they are cut out and sewn onto the shirt, or they can receive an overprint after they have been sewn on. An overprint allows for the design to run off of the appliqué and onto the shirt.
The use of an appliqué is known as a type of mixed media. Over the centuries many different materials have been used in appliqué including beads, fabric, fish scales, and leaves. They have been sewn on to almost any stitch able material imaginable: linen, beaten bark, leather, etc. Needles are the main tools used in appliqué whether by hand or machine.
There are two important steps in appliqué. The first includes the designing and transfer of the design to the fabric, the second is the appliqué itself. There are two approaches to designing for appliqué. The first approach is to work directly with materials, cutting shapes, arranging and rearranging the shapes, and stitching them to a background either by hand or machine without any planning. The second approach is to plan a design on paper, using cut paper, tracing shapes out of books, or drawing simple forms such as leaves, butterflies, fish, etc. The colour and texture of the material should be carefully chosen as they are a very important part of the design.
Technical Steps
Appliqué's look great on a dress. Many of them are often put together to make an interesting pattern. Sometimes different fabrics are selected for individual patches in order to add texture, contrast and style. The final look of a decorated piece is usually determined by the material you choose for your applique. If you like the frayed, worn look, cotton twill and denim work great for this. Using contrasting bean stitches is popular with this technique. If you want something that is lighter weight, t-shirt material is a good choice. It also works great for the reverse applique technique. This is where a material is hooped under the garment, and then the top is cut through to reveal the t-shirt underneath.
1. Select an image that you want on your garment. This can be anything- a flower, tree, star, and fish- anything. Complex patterns will take comparatively longer time than the simple ones.
2. Draw the image on a thick piece of paper.
3. Trace out the image on the smooth side of some fuseable web.
4. Take the fabric intended for making the appliqué. Choose the fabric very carefully as it will be applied on your garment.
5. Place the fabric right-side-down, and the fuseable web paper on top of that, smooth side up.
6. Set iron on silk setting and iron both the pieces together about 5 seconds on each spot. Follow the specific instructions, if any, on the fuseable web package. Don't use steam while ironing.
7. After fusing the fabric together with the web, cut out the image.
8. Peel the paper off the fabric, and lay down the image on the garment at the intended point.
9. Iron the fabric to the garment until it is all fused together, and is all easy to sew.
10. Attach the appliqué to the garment by sewing through zigzag stitch.
PRINTING
Garments printing are a field which is given a less attention among various fields in manufacturing of garments.
Earlier days printing was primarily done on kid's garments in order to make it more attractive. But now as trend
changes lot of adult's garments is also being printed with various designs which add value to the garments. And lot of messages is provided on knit garments basically on T-shirts for the promotional activities of products. Nowadays it has become common to gift T-shirts which has prints so that their products act also as their logos. The modern
approach to quality and reliability concerns excellence: excellence where the product is designed, excellence where the product is made, excellence as the product is used, and excellence throughout its lifetime.
Screen Printing

Screen printing is a high quality printing technique which prints a colourful and detailed design. A screen printed design is known for its excellent durability and virtually unlimited range of colours.A special form of screen printing is called halftone printing. This technique prints small dots varying in size and spacing which combine to form the design. This technique makes colour gradients possible. The screen printing technique prints the colour directly onto the material through a screen. The print ink comes in direct contact with the material which guarantees long-lasting prints.
Plastizol printing

Plastizol printing is the latest printing technique for last 5-6 years in India. The inks contain polyvinyl. Chlorides mixed with resins and pigments these inks have got a property by which the prints get dried only with the application of that. They have soft handle and resist cracking when stretched. Main thing is curing process in plastizol printing.
Fluorescent printing

These are the pigments with bright colours which are striking to the eyes. These are mainly used on kid's garments to get bright and attractive prints.
High density printing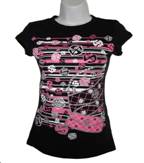 This is one of the recent developments in printing which gives thick prints on the surface of garments which is achieved by using thickener indirect films used for making the screens. They are available in 100 to 70 micron thickness and plastizol inks and printing through these screens and cured then you shall have a thick deposit of the printing ink on the surface of the fabric which gives a three-dimensional effect.
Metallic printing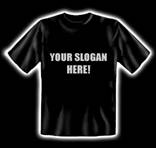 Metallic printing consists of a mixture of binder with gold, copper bronze or aluminum powder and other auxiliaries.
Here the fine powders of the above varieties will give different kinds of shades, silver tone. This is used mainly on ladies garments to give a rich look.
Puff printing

In this method when the paste is printed and dries it look like normal printing garments but once it is cured the prints gets raised from the surface of fabric. Thereby the print will have the embroidered effect.
Screen Transfer Print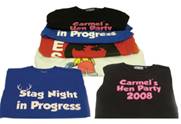 The difference between this printing method and regular screen printing is that here the design is not printed directly on the shirt. It is first printed on a transfer foil and then heat-pressed onto the shirt.
Flex and Flock Printing

Flex and flock are high quality printing techniques. They are known best for their extreme durability, making it a long lasting print that doesn't fade when washing. Flex has a smooth, somewhat shiny surface. Flock feels like velvet and is slightly raised from the shirt. We offer the following colours for our flex and flock printing: colour options. Flex and flock are produced using the plotting technique. A vector graphic is used as the master copy and cannot contain more than three colours. These colours are individually cut from a foil by a plotting machine and then heat-pressed onto the shirt.
Foil and Suede Printing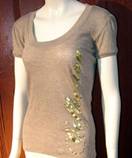 Foil is used to give a design a shiny metallic look. Foils are great for adding highlights to a design. This type of ink, as the name indicates, has the look and feel of suede. When applied to a t-shirt it adds texture and dimension.
Metallic Ink and Water-based Ink Printing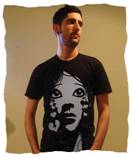 Metallic inks are used to give the design a metallic shimmer. The shine is not as strong as a foil and is great for subtle highlights. Water-based inks are used to give a design a soft-hand feel and almost no-hand feel after wash. The result is a design that looks and feels like it is almost part of the fibers of the shirt as opposed to a plastisol print that sits more on the surface of the fabric. Water-based inks are often used to achieve a vintage look.
Digital Printing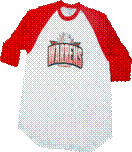 Digital printing is a simple and low-cost printing method for photographs and similar designs with much colours.This method can only be used on white and very light-coloured t-shirts. This print is also not meant to last for a long time. Washing will cause the colours to fade over time.Digital printing would require a bitmap image for the print. A colour laser printer prints the image onto a transfer foil which is then heat-pressed onto the shirt.
QR Code Printing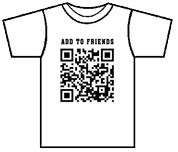 A QR (Quick Response) code is a print based hyperlink, simply cell phone readable bar code, it contain phone number, an SMS message, URL, email addresses, V-Card data or just plain alphanumeric text. It is a two-dimensional barcode, which has encoded in it a URL (web address), text, or other information which is read by a QR code and then point a mobile phone (or other camera-enabled mobile) at it. To read
More...